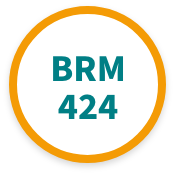 Neurotrophic Keratitis
About Neurotrophic Keratitis
Neurotrophic Keratitis is a rare, degenerative disease characterized by corneal sensitivity reduction, spontaneous epithelium breakdown, and impairment of corneal healing. Currently, there is only one drug approved by the US FDA and EMA for the treatment of this disease.
Eye health is crucial to quality of life and BRIM is advancing new therapeutics to support patients affected by Neurotrophic Keratitis.
The impact of Neurotrophic Keratitis
Neurotrophic Keratitis can lead to permanent loss of vision if not properly treated. It can be caused by any condition that affects the trigeminal nerve. If the trigeminal nerve is damaged, the cornea becomes less sensitive. Neurotrophic Keratitis causes a decrease in reflex tears, produced when the eye responds to a foreign substance like dust. As corneal sensation decreases, fewer reflex tears are produced which can lead to the epithelium drying out and eventually breaking down.
Affected individuals may experience frequent or recurrent corneal erosions (epithelial defects). An epithelial defect can leave the eye more susceptible to infection.
More serious complications can develop such as irregular astigmatism, a condition causing blurred vision that results when the cornea becomes irregularly shaped. Affected individuals may develop scarring of the cornea. In severe cases, the cornea can perforate, resulting in loss of the inner fluid of the eye.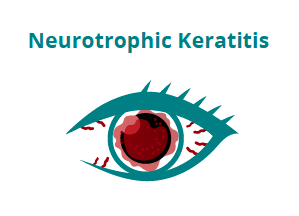 Developing Novel Treatments for

Neurotrophic Keratitis
Pre-clinical studies demonstrate that BRM424 stimulates the proliferation and differentiation of corneal limbal stem cells to effectively regenerate healthy limbus after extensive limbal layer removal and to speed up the cornea repair process.
This direct activation of limbal stem cells can lead to fast and effective corneal healing. The same peptide has shown an excellent safety profile and early onset efficacy results for BRIM's lead product, BRM421 for Dry Eye Disease, which is in a US phase 3 clinical trial currently. BRM424 received its Orphan Drug Designation (ODD) for NK from the US FDA in 2022. And a US phase 2 trial of BRM424 will also be initiated in Q2, 2023.