BRIM Biotechnology: bringing transformational treatments to patients sooner.
BRIM Biotechnology applies integrated and efficient translational science to develop new treatments that help combat and cure disease. The company was founded in August 2013 in Taiwan by a team of seasoned, entrepreneurial global pharma experts. We believe medicines with the potential to cure disease, or significantly improve patient lives, should be affordable to health systems and accessible to patients world-wide.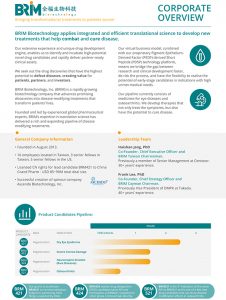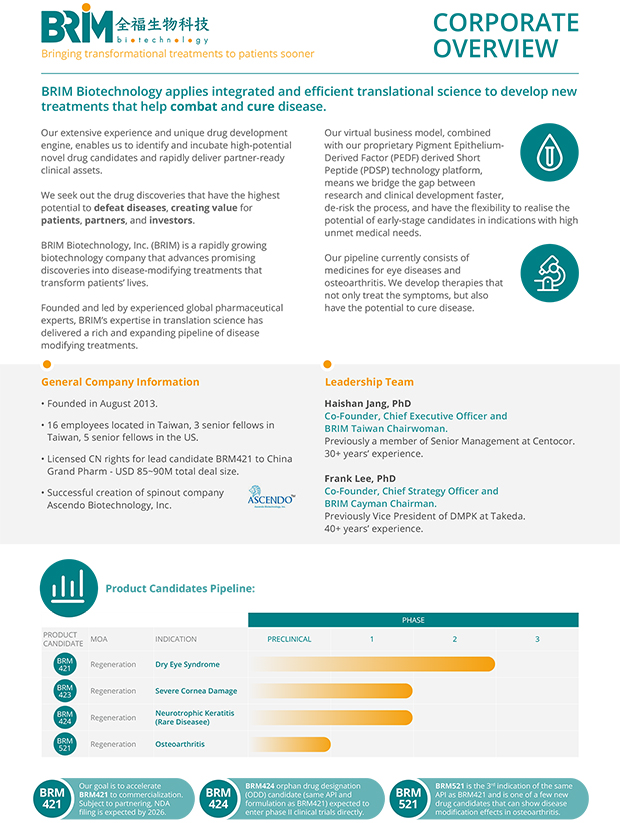 Download BRIM's corporate factsheet
Find out more about our product pipeline and development milestones.
World leading expertise in translational science has enabled BRIM to rapidly advance several discoveries into the clinic and successfully spin-out Ascendo Biotechnology, Inc in 2019.
Our stem cell regenerative Pigment Epithelium-Derived Factor (PEDF) derived Short Peptide (PDSP) technology platform underpins several products in our pipeline and has the potential to be effective in multiple therapy areas and indications.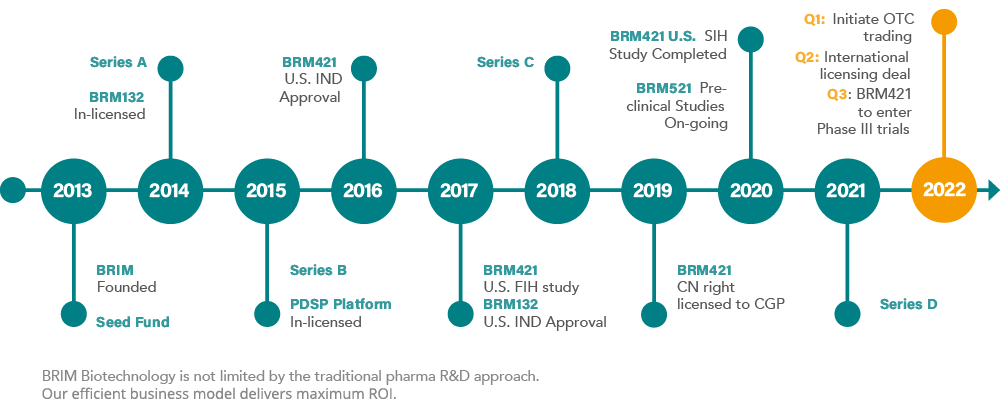 To advance promising discoveries into disease-modifying treatments that transform patients' lives.

To inspire and nurture the next generation of biotech entrepreneurs to bring sustainable and affordable healthcare innovation to the world.

We are actively seeking partners.
"The integrity of BRIM is something that makes it stand out in this sector."
"Innovative platforms and new therapeutic regiments in this area are really meaningful to not just us but to our patients"
"The efficiency of the peptide method will definitely translate into a much lower cost of medicine"