BRIM Biotechnology, Inc. (BRIM) was founded in August 2013 in Taiwan by a small group of entrepreneurial global pharma veterans. These experts share the same vision: to create high quality affordable medicines through devoting their expertise in translational sciences and project management. 
By applying translational sciences, BRIM focuses on maximizing the value of novel drugs in early development. The extensive and comprehensive expertise of BRIM's senior fellows provides the Company with the unique opportunity to close a wide gap existing between basic research and late stage clinical development in Asia.
In the past 7 years, BRIM has licensed-in three technology platforms and spun off two of them to found a subsidiary company, Ascendo Biotechnology. BRIM will continue establishing our development pipelines, enhance risk management for new drug development, and expedite development efficiency.
Develop first-in-class, affordable,
high-quality medicines
Let the world recognize Taiwan's ability
in new drug development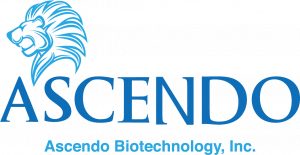 BRIM successfully incubated our subsidiary, Ascendo Biotechnology, Inc. in 2019 and raised 12M USD in 18 months. Ascendo focuses on new drug development in immunotherapy, including cancers and infectious vaccines (HBV & COVID-19). It currently has a value of 27M USD.